Performance of modern building façades in fire: a comprehensive review
Keywords:
Façade, Fire, Buildings, Cladding, Safety Codes
Abstract
Building façades are considered as one of the critical elements of a buildings especially in case of fire where poor performance façades lead to severe fire spread and building damage including human loss. There has been a significant improvement in façade design to ensure excellent building performance in terms of energy efficiency and requirements on aesthetic appeal. These changes fundamentally alter the behaviour of modern façades in fire and pose a risk to building safety and economic loss in the event of a fire. The latest incident at Grenfell tower demonstrated how vulnerable modern facades may be to fires, and emphasised how this vulnerability directly affects the safety of building occupants. The paper provides the first comprehensive review of current international design guidelines and test methods involving fire resistive design of facades. The influence of cladding material, geometry of the façade, cavities, wind and space between buildings are also discussed. Test methods that can be used to predict the flame and smoke spread are introduced and compared comprehensively. Critical aspects as the combustibility of the materials, and further studies on façade performance in fire are also highlighted.
Downloads
Download data is not yet available.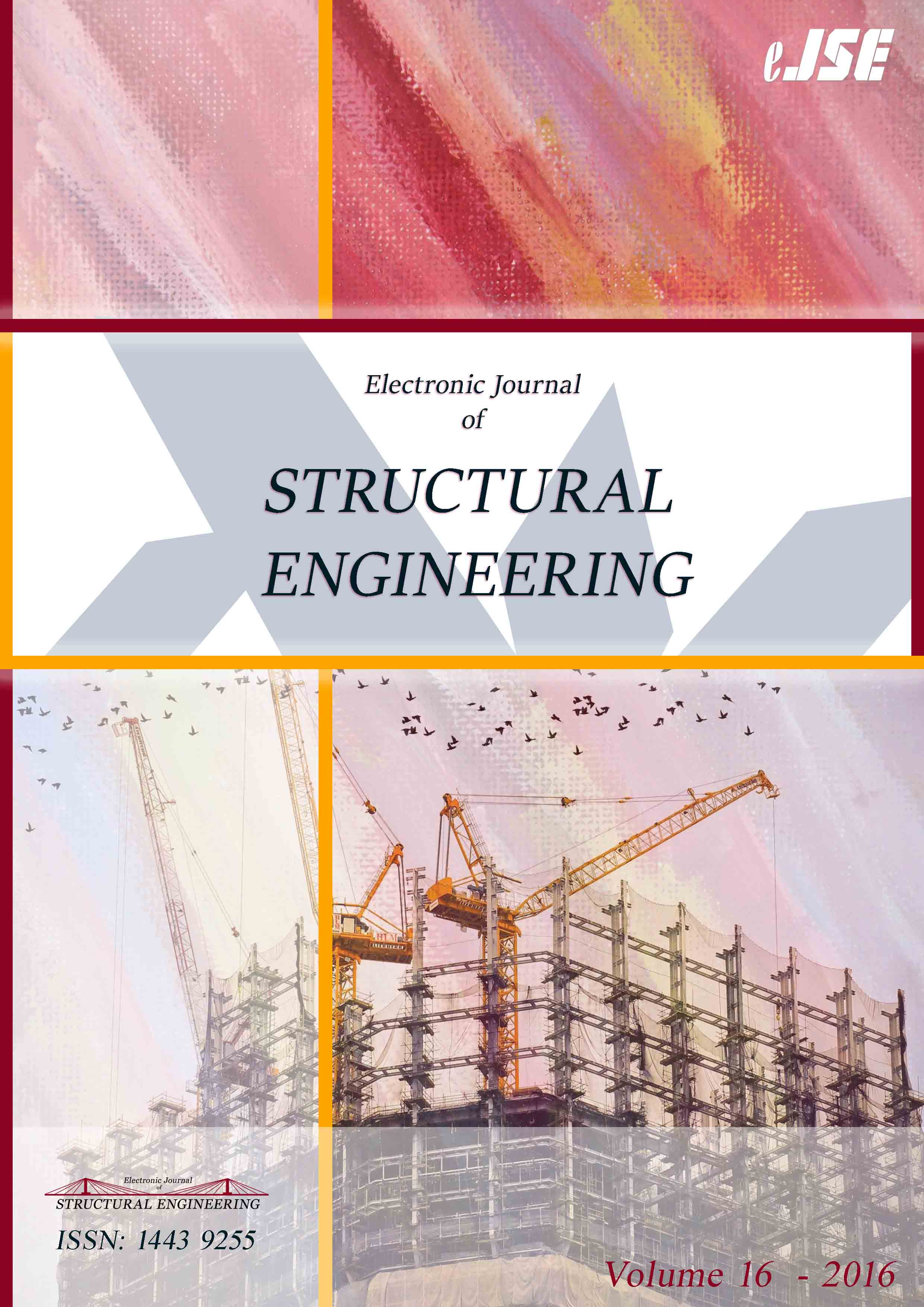 Downloads
Published
2016-01-01 — Updated on 2016-01-10
How to Cite
Kate TQ Nguyen, Pasindu Weerasinghe, Mendis, P. and Ngo, T. (2016) "Performance of modern building façades in fire: a comprehensive review", Electronic Journal of Structural Engineering, 16, pp. 69–87. doi: 10.56748/ejse.16212.
License
Copyright (c) 2021 Electronic Journal of Structural Engineering
This work is licensed under a Creative Commons Attribution 4.0 International License.