Non-Destructive Testing of Concrete: A Review of Methods
Abstract
This paper reviews the most common non-destructive testing (NDT) methods of concrete structures as utilized by the structural engineering industry. The fundamentals of NDT methods are explored in regards to their potential, limitations, inspection techniques and interpretations. The factors that influence the success of NDT methods are discussed and ways to mediate their influence are recommended. Reference is made to standard guidelines for the application and interpretation of the discussed NDT methods. NDT of concrete was found to be gaining increasing acceptance as a means of evaluating the strength, uniformity, durability and other properties of existing concrete structures. Perceptions of NDT inadequacy were attributable to lack of understanding construction materials and NDT methods themselves. The intent of this paper is to address these concerns by identifying and describing the most common successful methods of NDT as applied to concrete structures.
Downloads
Download data is not yet available.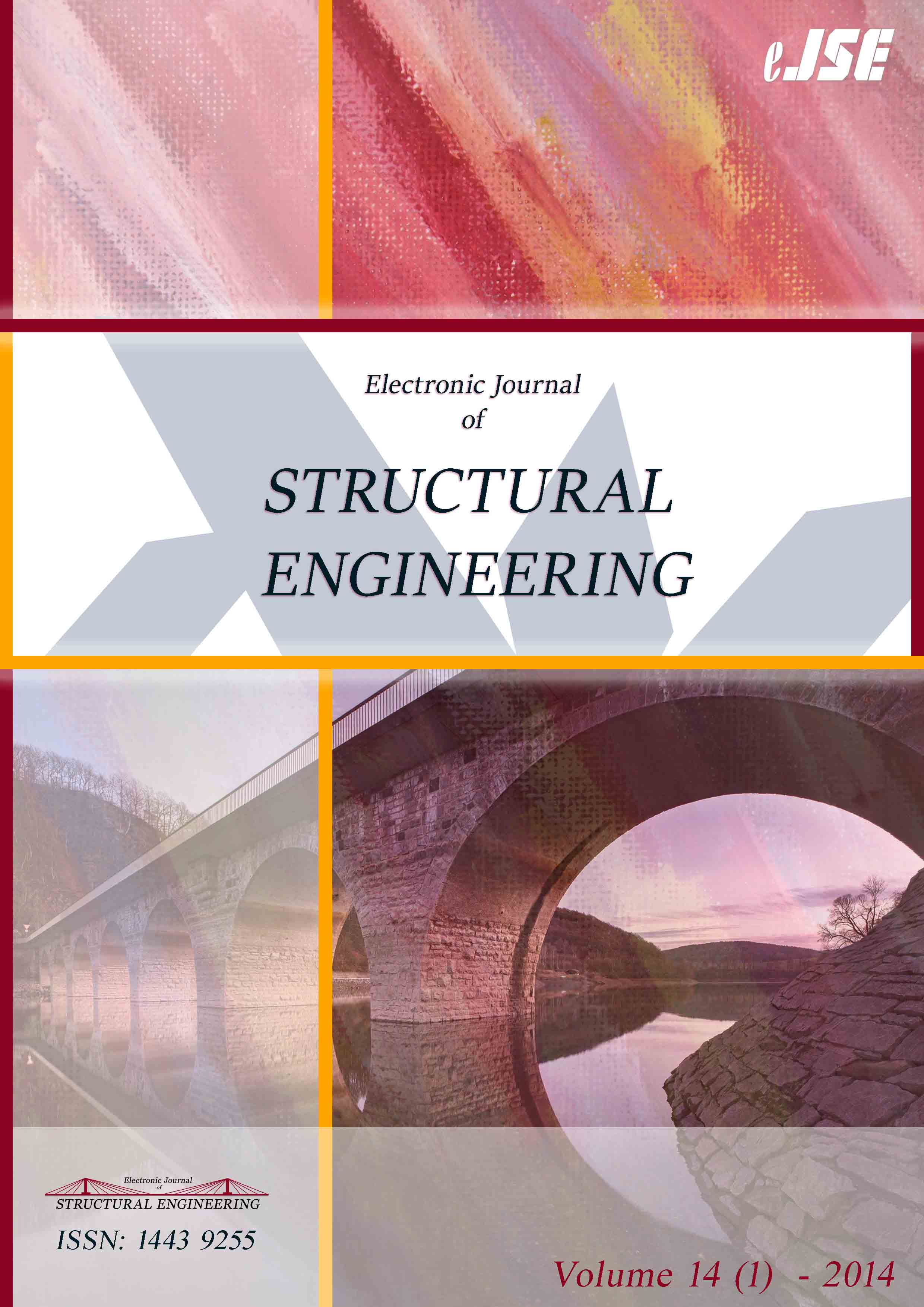 Downloads
How to Cite
J. Helal, M. Sofi and Mendis, P. (2015) "Non-Destructive Testing of Concrete: A Review of Methods", Electronic Journal of Structural Engineering, 14(1), pp. 97–105. doi: 10.56748/ejse.141931.
License
Copyright (c) 2021 Electronic Journal of Structural Engineering
This work is licensed under a Creative Commons Attribution 4.0 International License.