Blast Studies on Bridges – A State-of-the-Art Review
Keywords:
Bridges, Blast investigations, Blast effects, Blast retrofitting, Blast design
Abstract
Blast events can lead to critical injuries along with heavy casualties in addition to disastrous structural failure, thereby giving rise to detrimental economic and social impacts, both domestically as well as internationally. Bridges, an integral component of a vibrant transportation network, are not only vulnerable to accidental incidents, but also susceptible to deliberate attacks. Blast engineering regarding civil infrastructure, although very crucial in this modern era, has only received rapidly evolving interest in recent time, and many areas in this field, including most of the aspects regarding bridges, demand intensive attention. A state-of-theart review of the previous blast research projects concerning bridges is presented in this paper. The simplistic and advanced theoretical and practical investigation strategies employed are explained, and the distinct assumptions and justifications adopted are highlighted. The blast consequences observed on the individual bridge elements considered are described together with the subsequent impact on the overall integrity of the corresponding bridge systems. The mitigation tactics proposed are discussed, with major emphasis on the functions delivered as well as the inherent effectiveness. Further enquiries to be carried out for the future development of this engineering discipline are also identified.
Downloads
Download data is not yet available.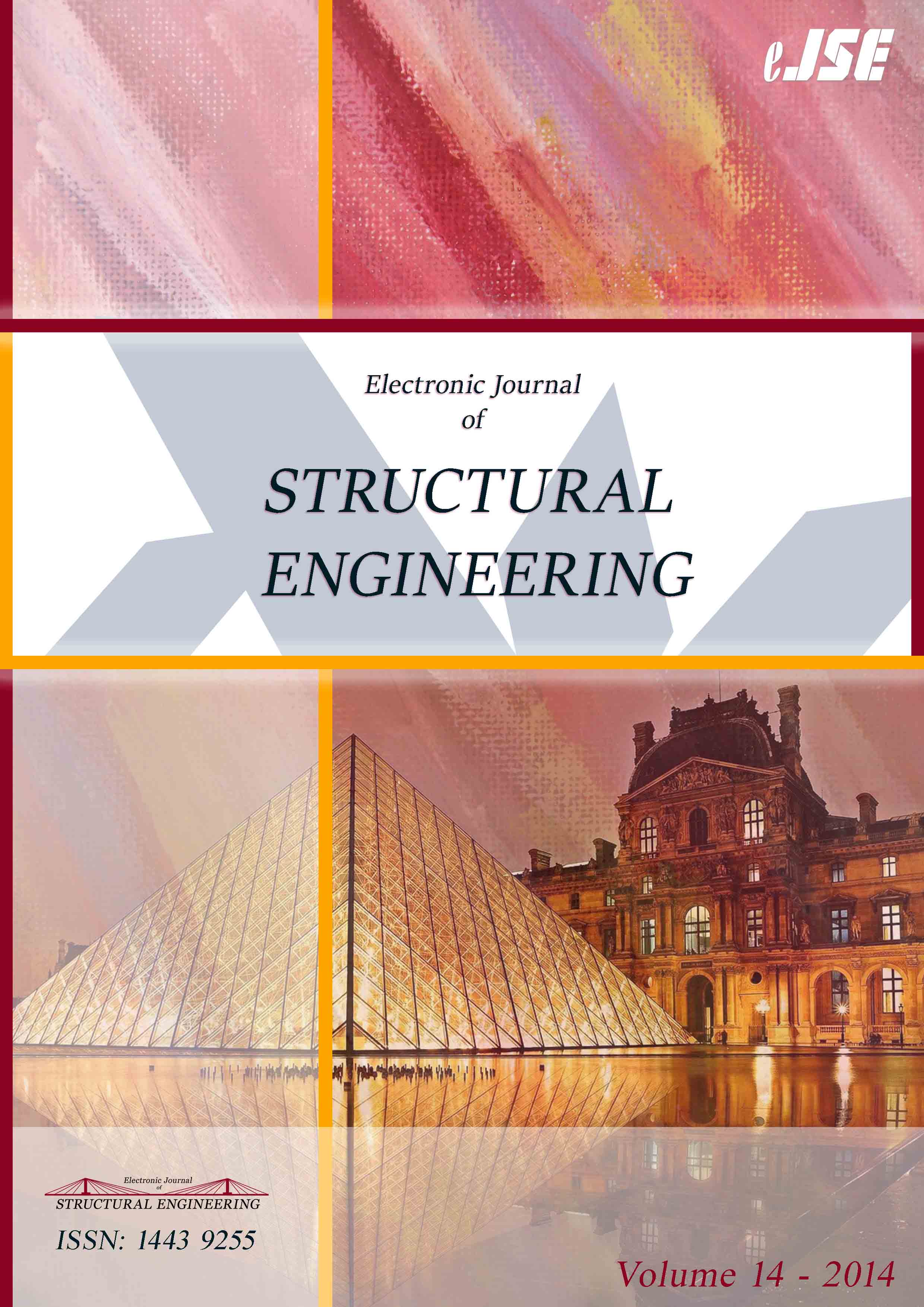 Downloads
How to Cite
T.W.Y. Lua, Mendis, P., Ngo, T., Zhang , L. ., Mohotti, D. . and M. Sofi (2014) "Blast Studies on Bridges – A State-of-the-Art Review", Electronic Journal of Structural Engineering, 14, pp. 7–19. doi: 10.56748/ejse.14176.
License
Copyright (c) 2021 Electronic Journal of Structural Engineering
This work is licensed under a Creative Commons Attribution 4.0 International License.